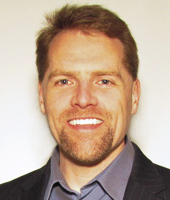 Peter Riley Bahr is an associate professor at the University of Michigan. In his research, he seeks to deconstruct students' pathways into, through, and out of community colleges and into the workforce or on to four-year postsecondary institutions. His latest work is focused particularly on students' course-taking and enrollment patterns in the community college and their subsequent labor market outcomes, such as employment and earnings, as well as the impact of students' varied patterns of course-taking and enrollment on the assessment of community college performance. He recently was awarded a research grant from the Institute of Education Sciences to study older students in Ohio's community colleges with colleagues at the Scripps Gerontology Center at Miami University. In a separate line of inquiry, he is investigating students' navigation of the STEM transfer curriculum in community colleges, with the objective of strengthening the pipeline into STEM baccalaureate programs.
Dr. Bahr joined the faculty of the Center for the Study of Higher and Postsecondary Education at the University of Michigan in 2009. He previously held a faculty appointment in the Department of Sociology at Wayne State University, and research appointments in the Chancellor's Office of the California Community Colleges and the California Department of Education. He received his PhD from the University of California–Davis. Dr. Bahr co-leads CAPSEE's Michigan project and the California project.
Presentations
Breakout 1B: Returns to Short-Term Stays in College
Thursday, April 6, 11:00 AM–12:30 PM
Center for Analysis of Postsecondary Education and Employment, Teachers College, Columbia University
525 West 120th Street, Box 174, New York, NY 10027
TEL: 212.678.3091 | FAX: 212.678.3699
The Center for Analysis of Postsecondary Education and Employment was established in the summer of 2011 through a grant (R305C110011) from the Institute of Education Sciences (IES) of the U.S. Department of Education.
© 2017. All rights reserved.