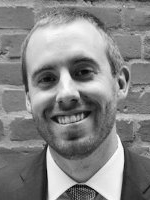 Jeffrey Fletcher is a senior research assistant at the Community College Research Center at Teachers College, Columbia University. He conducts both quantitative and qualitative research on a variety of topics, including the economic returns to higher education, transfer effectiveness, and the adoption of new technologies in higher education to support student success.
Mr. Fletcher is a doctoral student in economics and education at Teachers College. He holds a BA in international relations from Johns Hopkins University and an MBA from the Terry School of Business at the University of Georgia.
Originally from rural Georgia, Mr. Fletcher is motivated to understand and alleviate the many barriers to higher education attainment. He is a former middle and high school teacher, youth mentor, and college access team leader. Most recently, he was an Education Pioneers Fellow in Washington, DC. His research interests include student choice, higher education policy, and emerging technologies.
Presentations
Breakout 1A: Returns to Community College: More of the Big Picture
Thursday, April 6, 11:00 AM–12:30 PM