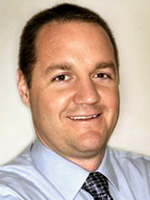 Paul Fain is news editor at Inside Higher Ed, where he has worked since 2011. He writes about low-income students, college completion, and emerging models of higher education.
From 2004 to 2011, Mr. Fain was a senior reporter at The Chronicle of Higher Education, where he wrote about college leaders, finance, and governance. He has contributed chapters to two edited volumes on innovation in higher education, published by Harvard University Press and Stanford University Press. Before joining The Chronicle, Mr. Fain reported for C-VILLE Weekly, a newspaper in Charlottesville, Virginia. He has also written for The New York Times, Philadelphia City Paper, Washington City Paper, and Mother Jones. His writing has won numerous awards, including the 2008 Dick Schaap Excellence in Sports Journalism Award and a 2006 second-place prize for beat reporting from the Education Writers Association.
Presentations
Breakout 2C: Working While Enrolled in College
Thursday, April 6, 3:30–5:00 PM
Center for Analysis of Postsecondary Education and Employment, Teachers College, Columbia University
525 West 120th Street, Box 174, New York, NY 10027
TEL: 212.678.3091 | FAX: 212.678.3699
The Center for Analysis of Postsecondary Education and Employment was established in the summer of 2011 through a grant (R305C110011) from the Institute of Education Sciences (IES) of the U.S. Department of Education.
© 2017. All rights reserved.