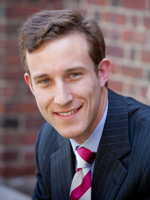 John N. Friedman is an associate professor of economics and international affairs and public policy at Brown University. His research brings together theory and data and harnesses the power of large administrative datasets to yield policy-relevant insights on a wide range of topics, including education, taxation, retirement, and healthcare.
His work has appeared in top academic journals as well as in major media outlets, and his work on the long-term effects of teachers was cited by President Obama in his 2012 State of the Union Address. From 2013–2014, Dr. Friedman worked as special assistant to the president for economic policy at the National Economic Council in the White House. He holds a PhD in economics, an AM in statistics, and a BA in economics, all from Harvard University. He is also a research associate at the National Bureau of Economic Research.
Presentations
Plenary Session: Are Colleges Structured to Optimize Investments?
Friday, April 7, 9:00–10:30 AM
Center for Analysis of Postsecondary Education and Employment, Teachers College, Columbia University
525 West 120th Street, Box 174, New York, NY 10027
TEL: 212.678.3091 | FAX: 212.678.3699
The Center for Analysis of Postsecondary Education and Employment was established in the summer of 2011 through a grant (R305C110011) from the Institute of Education Sciences (IES) of the U.S. Department of Education.
© 2017. All rights reserved.